1 tag
1 tag
Escher Girls: Clothes I'm forced to wear in the... →
repair-her-armor: [Please take note that the commentary is just for fun. Bunch of sarcasm. Don't take it too seriously. I am getting tired of these outfits, though.] 1. The classic Bikini Armor. If you're lucky you might get an actual shoulder-pad! If the designers even bother…
thehawkeyeinitiative: Art by Butch Guice "Art" by Kuiji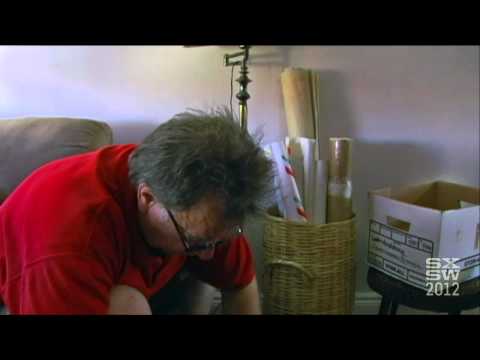 "Somebody told a real life woman that her skin was too brown to play an imaginary..."
– Wyatt Cenac (via lavenderlabia)
happy hour drinks & a bite w/my husbear-2012's off to a great start! (@ The Double Windsor w/ 3 others) http://t.co/MVMEnXOI
I'm at Lucky 13 Saloon (273 13th St, at 5th Ave, Brooklyn) w/ 2 others http://t.co/0GAhWTVo
Merry Christmas everyone - especially the car rental agent who swapped our intermediate sedan for a Mustang convertible at the same rate!
Got upgraded to a bright red Mustang convertible for Xmas trip! #!!!!!! (@ Hertz Rental Car) http://t.co/JKPLff3w
ITP Winter Show @core77 representing-bring us your projects!! (@ ITP w/ 4 others) http://t.co/ylQj54iK
Crossword puzzle + Words with Friends + Skyrim = good day for gaming!
recovering from the trauma of the vet visit w/mimosas (@ Giovanni's Brooklyn Eats w/ 3 others) http://t.co/DPaerDGq
when my mouse batteries give out, its definitely past time to go home.
I just unlocked the "Don't Stop Believin'" badge on @foursquare! Brb, air guitar solo. http://t.co/2yjTJ9wR
holiday party by @drool & @swh - bring your fave ugly holiday sweater sock slankets etc (@ Fatty's Cathouse w/ @ettay) http://t.co/hioTegCN
Anyone else going to the Future of New Media talk @ ITP tonight?
"There's nothing that can make people cooperate better than greed." - guy from Art Kleiner's The Future of New Media presentations #ITP
come make origami & drink wine w/ @core77 (& @boosteryule ;) (@ Phaidon w/ 5 others) http://t.co/1jOODpLH
hooray! lunch w/ @ettay bring us all the comfort fudz!! (@ Delicatessen) http://t.co/Lc19plut
ooh-thx! @ultrateg RT: How Robotics Master Masahiro Mori Dreamed Up the 'Uncanny Valley' | Magazine http://t.co/xWe2B7xh cc @buhny
Apparently these jolly roger earrings are cursed. Finally replaced back lost yr ago. 1st time wearing, knock out & lose front in my kitch.
yay! brunch w/ @paololim @kanners @jungshadow & @mattyule - mini-reunion!! (@ Giovanni's Brooklyn Eats w/ @mattyule) http://t.co/Zzqjf9gb
back in brooklyn! pups & car dropped off at their respective homes, its time to brunch! (@ Giovanni's Brooklyn Eats) http://t.co/xgK2IbEO
winding down the washing up, but looking fwd to the bottle of Evan Williams eggnog someone bought! http://t.co/Az5RRIqP
I just ousted @fbonomo as the mayor of Special $1 Coffee & Doughnut Cart on @foursquare! http://t.co/BgE8EgdB
Just opened yesterday-trying out $16.95 pre fixe brunch. Unlimited mimosas are a great start! http://t.co/CSydEP5e
Prep dins&@BoosterYule =nosho.Fnd in bed&while plating he acts like in turrible pain.Perks up when out 2take2vet.Massive poop. Prob solved.
Sometimes you just gotta go His & Hers on things #skyrim #besthusbearevar http://t.co/RRPWrANK
RT @the_anastasia: If you're afraid of getting fat, drink a little before eating. The alcohol should reduce the fear.
Whoever owns this van may have some unresolved mommy issues http://t.co/rpeKQQr8
Eventful Saturday bailing out our kitchen sink as the bldgs showers now seem to be emptying into it. Hooray for wknd plumber w/snake!
time for friday kittehs! http://t.co/lre1lNdR /via @linyee #goodbyeproductivity
You know its never gonna be a good morning when you come home & find a backhoe parked outside your building.
stopped by for nostalgia coffee & was recognized! awwww… <3 & miss this place!!! (@ Maffei's Pizza) http://t.co/Glg17fN9
so my awesome job @Core77 is in a battle of the blogs - I have no idea what its for, but VOTE FOR US! http://t.co/9p2FaYHk
And so it begins: no south-bound F/G service for Windsor Terrace (15th St/Prospect Park & Ft Hamilton) Nov14-spring 2 http://t.co/mdp9ZcnK
Was gonna eat celery & hummus for dins then thought: like hell i am-its HALLOWEEN! (@ The Double Windsor w/ 6 others) http://t.co/2FrUX2aI
This is how to spend a Sat night in a metal bar! http://t.co/e02zrdIs /cc @drool @hrwalf meghan frankentud @swh & phaeonna /via @mlkshk
WTF?!? RT @BreakingNews: Northeast storm update: More than 1.1 million without power - NBC News http://t.co/nDARZ29x
It started with lady Mario giving pole dancer Mario $$ - the night can only get more amazing from here!! #poledancing #wherearemysingles
Try to kiss dog on head. Dog bites on face. SHAKES FIST AT DOG #fuckyourocket
Is there a @foursquare list of NYC businesses supporting/donating to #OWS yet? I know of @dubpies @benandjerrys ..&? /cc @eattoblog
Me too. RT @swh: Made me burst out in tears. http://t.co/gZfTOKEO
Bergen St station-y u always gotta haz signal probs? Does your Boerum Hill mommy not love you enuff? Middle station syndrome? #Ftrain #stuck
Yay! @AngryRocket 's heart is still responding well to meds & no fluid in her chest cavity! New med to hopefully help reduce her woozy eps.
Nothing like being woken up by your dog screaming in the night. Back to the vet with @AngryRocket !